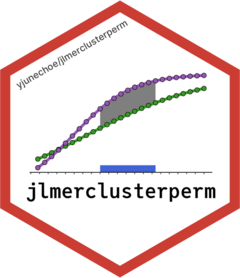 jlmerclusterperm
Julia GLM.jl and MixedModels.jl based implementation of the cluster-based permutation test for time series data, powered by JuliaConnectoR.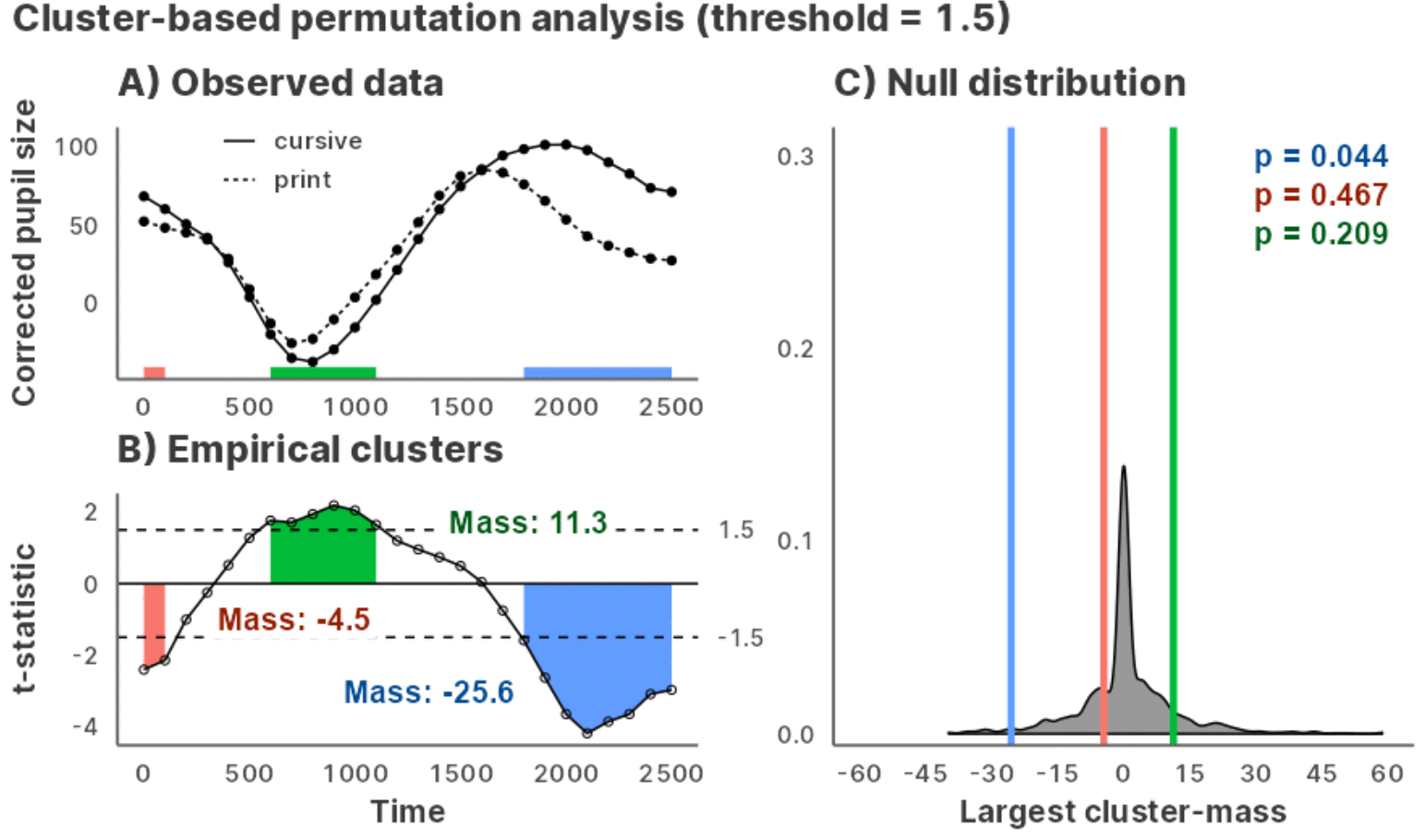 Installation and usage
Install the released version of jlmerclusterperm from CRAN:
Or install the development version from GitHub with:



# install.packages("remotes")




remotes

::

install_github

(

"yjunechoe/jlmerclusterperm"

)
Using jlmerclusterperm requires a prior installation of the Julia programming language, which can be downloaded from either the official website or using the command line utility juliaup. Julia version >=1.8 is required and 1.9 is preferred for its substantial speed improvements.
Before using functions from jlmerclusterperm, an initial setup is required via calling jlmerclusterperm_setup(). The very first call on a system will install necessary dependencies (this only happens once and takes around 10-15 minutes).
Subsequent calls to jlmerclusterperm_setup() incur a small overhead of around 30 seconds, plus slight delays for first-time function calls. You pay up front for start-up and warm-up costs and get blazingly-fast functions from the package.
See the Get Started page on the package website for background and tutorials.
Quick tour of package functionalities
Wholesale CPA with clusterpermute()
A time series data: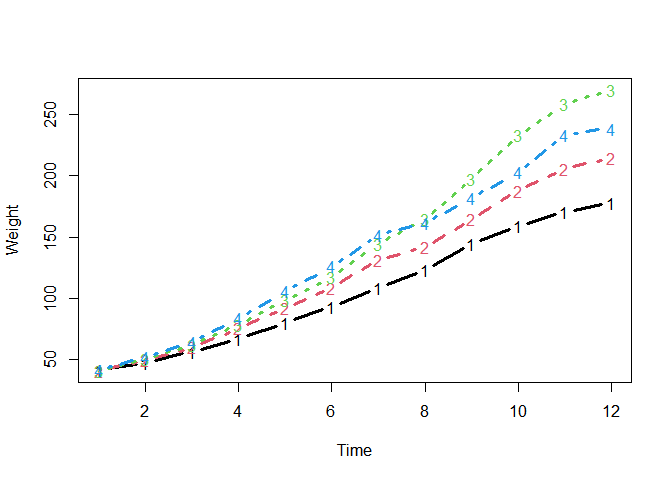 Preparing a specification object with make_jlmer_spec():
Cluster-based permutation test with clusterpermute():
Including random effects:
Citations
If you use jlmerclusterperm for cluster-based permutation test with mixed-effects models in your research, please cite one (or more) of the following as you see fit.
To cite jlmerclusterperm:
To cite the cluster-based permutation test:
Maris, E., & Oostenveld, R. (2007). Nonparametric statistical testing of EEG- and MEG-data. Journal of Neuroscience Methods, 164, 177–190. doi: 10.1016/j.jneumeth.2007.03.024.
To cite the Julia programming language:
Bezanson, J., Edelman, A., Karpinski, S., & Shah, V. B. (2017). Julia: A Fresh Approach to Numerical Computing. SIAM Review, 59(1), 65–98. doi: 10.1137/141000671.
To cite the GLM.jl and MixedModels.jl Julia libraries, consult their Zenodo pages: