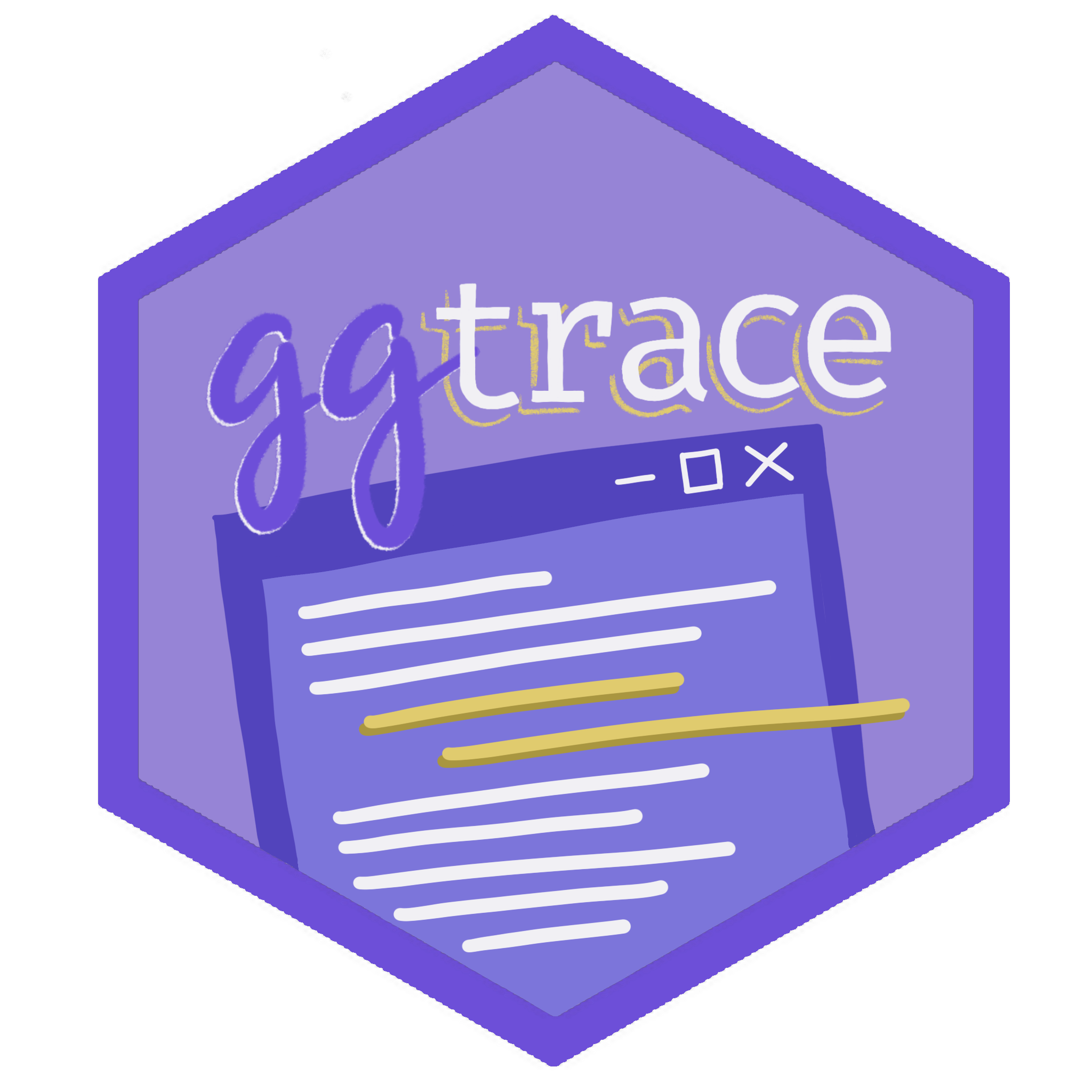 Changelog
Source:
NEWS.md
ggtrace (development version)
ggtrace 0.7.0
Upkeep release for the JSM 2023 talk "Sub-layer modularity in the Grammar of Graphics".
ggtrace 0.6.0
Significant usability improvements, including cli integration.
ggtrace 0.2.x
ggtrace 0.2.0
Breaking changes
The ~line keyword for ggtrace() is renamed to ~step for consistency with the argument name trace_steps (#14)

For safety reasons, the ~step keyword will now only be substituted for the expression at the current step only if ~step is by itself (i.e., is an exact match) (#16, #11).

For example, ~step will not be substituted if quote(head(~step)) is passed to trace_exprs. Users are encouraged to return the method's environment with quote(environment()) or interactively debug with ggedit() if they want to manipulate the expression.
Improvements
Documentation for some of the functions now contain a Gotchas section for explanations of / solutions to common problems (#10)
ggtrace 0.1.x
ggtrace 0.1.2
New features
New function gguntrace() with the same syntax for specifying the ggproto method.

ggtrace() gains a once = TRUE argument, which can be set to FALSE for persistent tracing
Bug fixes
Fix bug in ggtrace() where step_deparsed was being returned as a multi-length vector
ggtrace 0.1.1
New features
New function ggedit() for interactive debugging via directly editing the source code.