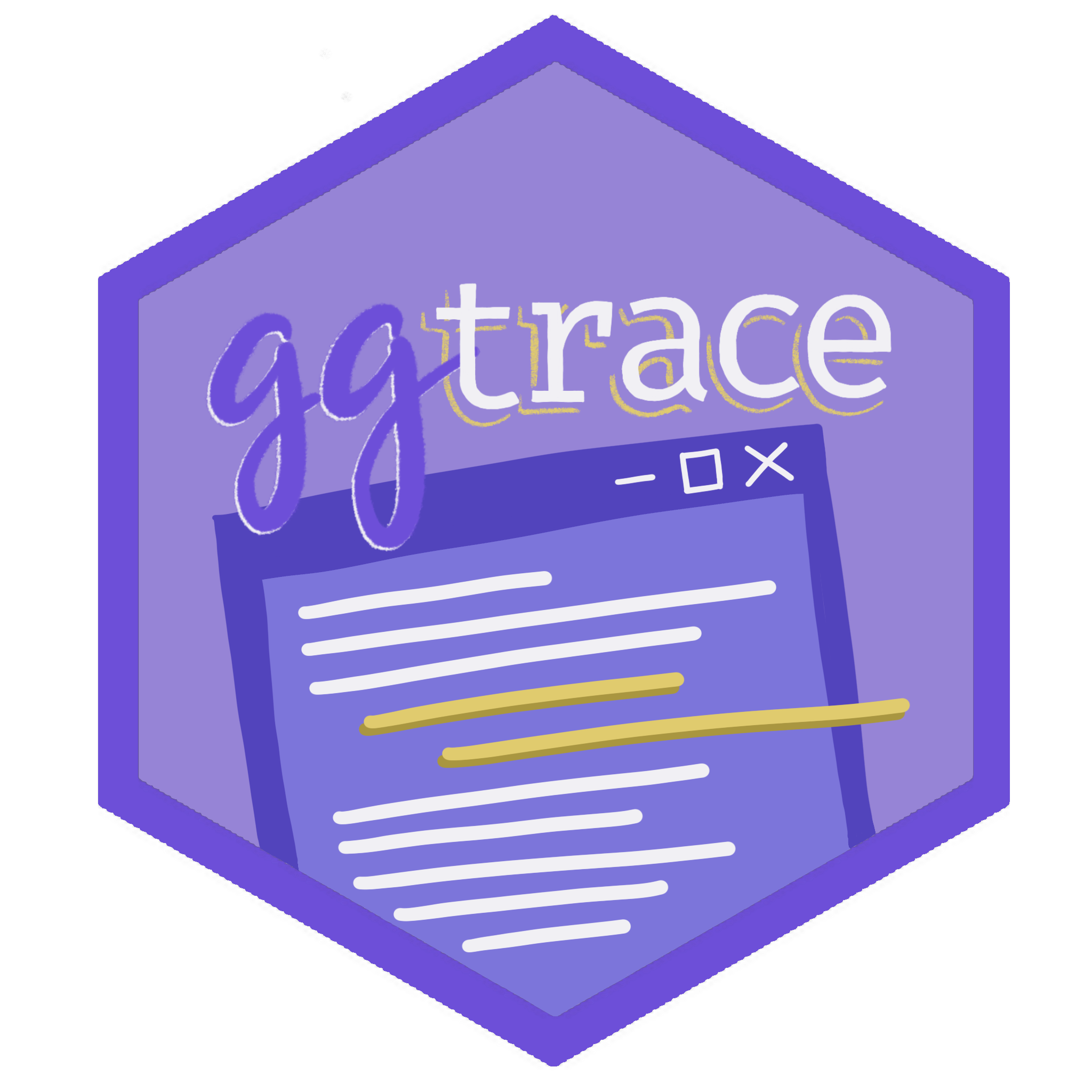 Getting Started
Source:
vignettes/getting-started.Rmd
getting-started.Rmd
Long version
There's a lot that can be said about ggplot internals, and what you can get out of using ggtrace depends on how comfortable you are with ggplot and ggplot internals. Whether you're here because you want to become a better ggplot user or because you're an aspiring extension developer, ggtrace has you covered for all stages of your ggplot journey!
Traditionally, the ggplot community has been thought to split between users (people who use ggplot to make plots) and developers (people who write extension packages and contribute to ggplot2). I believe that this binary distinction is outdated for many reasons, a recent one being that the capacity of the user is ever-expanding and encroaching on the "internals" territory. While the distinction between user-facing code and ggplot internals is clear, that doesn't map neatly onto the user-developer dichotomy.
Here is one attempt at trying to address that issue. The following outlines the five "stages" of the ggplot2 journey, and where ggtrace fits in.